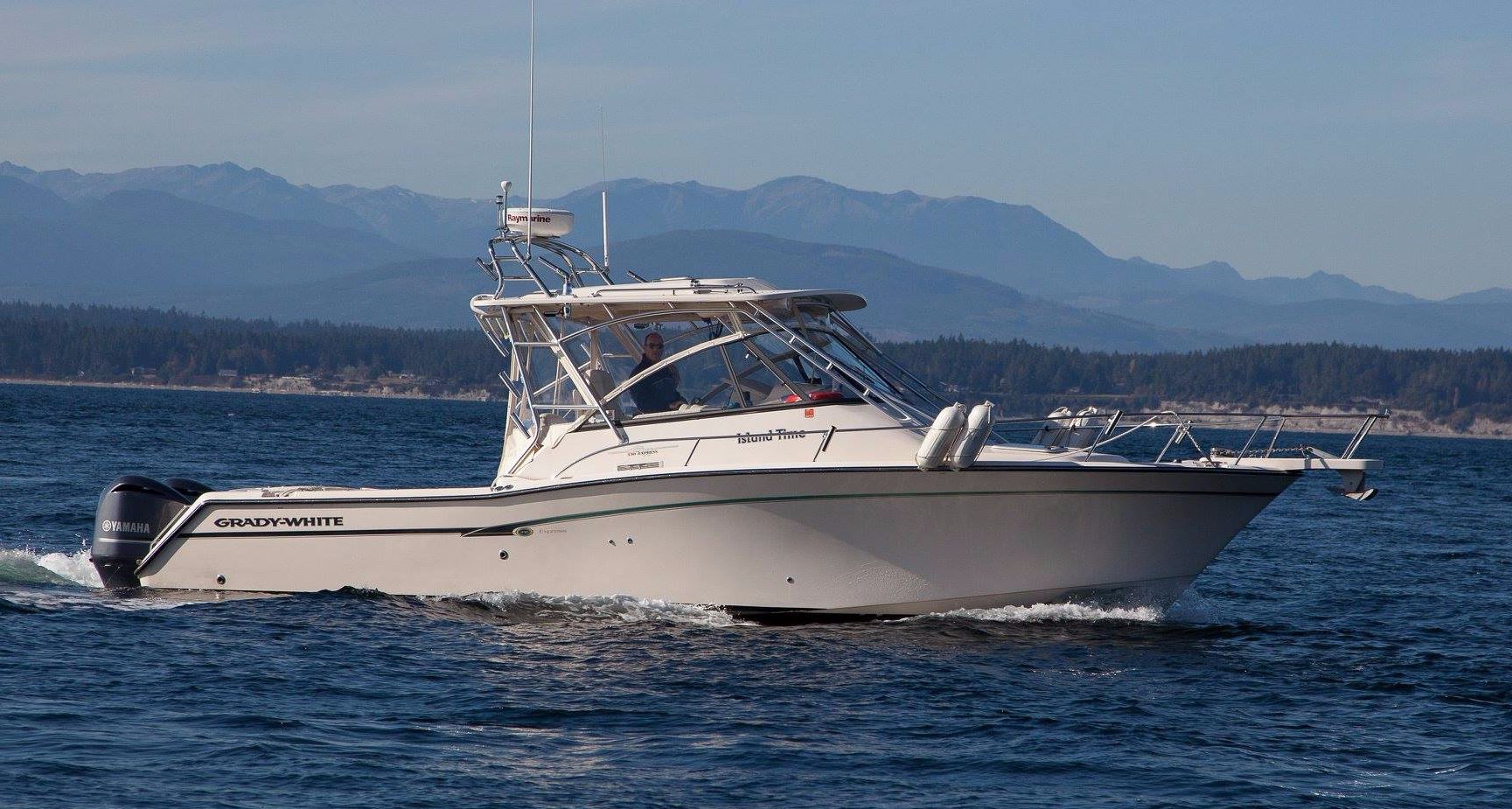 The Northwest Grady-White Club was formed in 2007 by Grady White owners who planned a cruise to Ketchikan, Alaska. Club members enjoyed some excellent fishing and beautiful scenery. Since then there have been many rendezvous in Washington and British Columbia. This year will no exception.
The Northwest Grady-White Club is a wonderful opportunity to meet some great new friends. We are a diverse group who enjoy boating and fishing. It is also gives club members a chance to check out fellow club members boats and gear to see how each has been customized to fit their needs. Our club is family oriented and kid friendly and many members invite guests aboard their boats for our rendezvous. Our rendezvous locations offer opportunities for fishing, cruising, and visiting the many beautiful locales of the Pacific Northwest.
In 2016, our Club made a circumnavigation of Vancouver Island, British Columbia, Canada. We invited two members of Grady-White Boats and two members of Boating Magazine to join us for this 17 day adventure. Below is a link to the adventure.
http://www.boatingmag.com/grady-white-boats-vancouver
The Northwest Grady-White Club is seeking new membership. I promise you will not be disappointed.
We have some exciting events and rendezvous planned for the upcoming year. Please check out our calendar for this year's dates and events.
2023 is shaping up to be a great year.  No more Covid19!  Get out on the water...